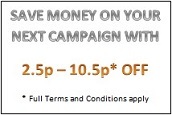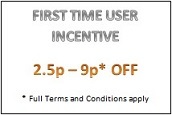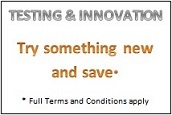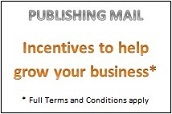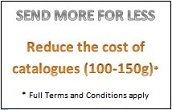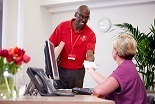 Other useful documents
OFFERS TO MAKE YOUR CAMPAIGNS WORK HARDER
However you use mail we have special incentives to make your campaigns work even harder. Below you'll find ways to make big savings, whether you're a new user or are looking to maximise your existing mailings.
MAIL MORE, PAY LESS
When you're using mail to boost your business already, this can help maximise that growth by targeting new customers. Just increase your mailings and get a 2.5p – 10.9p discount. Simple but effective - the more you mail, the less you pay.
Advertising Mail Growth Incentive




FIRST TIME USER INCENTIVE
If you're new to advertising mail, here's a hand getting started. Save 2.5p – 10.9p on the postage of your first three mailings for bigger returns before you even get started
TESTING & INNOVATION INCENTIVE
A discount from the Royal Mail price for customers testing new mail activity, for example a welcome pack or fundamental changes to an existing mail application, for example inclusion of messaging on statements.
PUBLISHING MAIL INCENTIVES
See how you can earn postage credits for simply sending the same publishing volume as last year and test how advertising mail can benefit your customer acquisition and renewal activities.
SEND MORE FOR LESS
Our Advertising Mail Catalogue service reduces the price of catalogues that weigh between 100 – 150g. The service offer gives customers that sell products and services from a catalogue or brochure the opportunity to "send more for less" either by increasing pagination or selling inserts.
Welcome to your simple tool kit to support you to create your own customer propositions for mail:
The way to use the sales toolkit is to select the information that best support your customer pitches. The deck has four sections to select from:
1. Sector Statistics – research to address potential communication challenges customers may be facing
2. Incentives over view – A summary of the RMG incentives with some ideas about what customers could do differently with mail
3. Potential test scenarios – Case studies to help you create compelling propositions that promote the value of mail
4. Benefits of Mail – A summary of recent insight and research to demonstrate the value of mail
Simply select the slides you want to use, add your own details and take it to your customer. We would love to know how you get on using this information – whether it contains the right information, how it can be improved - so please feedback your experience to: enquiries.wholesale@royalmail.com
Postage Credit Voucher Redemption & Reimbursement Agreement
If you are a poster provider and want to process postage credits then you will need to download, complete & sign the following agreement: