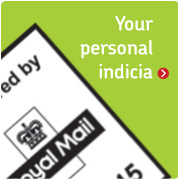 What can we do for you?

We're here to get you the access you need to the Royal Mail's national delivery network. If you have regular bulk quantities of mail, the ability to address to our standards, sort and arrange for your mail to be delivered to our Inward Mail Centres, then we'll make sure it gets distributed and delivered that final mile.

Direct Access can give you some valuable benefits. As well as the cost incentives we can offer through our various services, we will also give you complete transparency of how your spend is performing.

We'll develop a close commercial relationship with you. You'll get regular management and performance data, the ability to shape and develop our service offer to you and of course support through your account manager.

All our dealings with you are strictly confidential. While we are a business unit of Royal Mail Group none of your account information will ever be shared with any other part of the group or to any of our other customers.

And, for that personal touch, you'll have your own personal indicia on every item you send through the network. Have a look at the link on the left.