Advertising Mail
Offers to make your campaigns work harder
How ever you use mail we have special incentives to make your campaigns work even harder. Below you'll find ways to make big savings, whether you are a new user or are looking to maximise your existing mailings.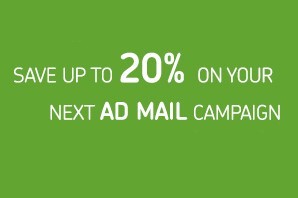 Advertising Growth and Volume
When you're using mail to boost your business already, this can help maximise that growth by targeting new customers.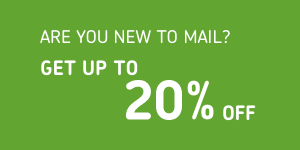 First Time User
Earn up to 20% postage credits on up to 1m items posted over a 12 month period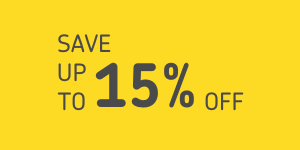 Testing and Innovation
A discount from the Royal Mail price for customers testing new mail activity.