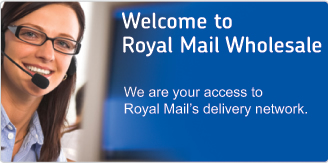 Latest News
Urban Density methodology - change notices
On 5 September 2017 we published a decision document on making a change to the way we measure Urban Density under National Price Plan One (SSCs). The change applies to the Access Letters Contract and the Wholesale Parcels Contract and comes into effect from the start of the next financial year, 26 March 2018. Change notices can be found here (for letters) and here (for parcels)
Regional price plan change to permitted variances
In March 2015, when we introduced the Regional Price Plan, we included a permitted variance to the measurement of the profile in each Region. This was set at 0%.
Further to customer feedback on permitted variances at the Access customer workshop on 5 July 2017, we agree to apply the same permitted variance to the Regional Price Plan as is applied to Averaged Price Plan Two (Zones). This is currently set at 7.5%. We will apply this tolerance with immediate effect such that the tolerance will be applied to profile performance for this financial year, 2017/18.
If you operate under a Regional Price Plan we shall send a copy of this letter and change notice to your nominated commercial contact by post today (06 Sep 17)
Urban Density decision document
On 8 June 2017, Royal Mail issued a consultation on a change to the mathematics that sits behind the proposed new Urban Density Methodology of National Price Plan One (SSCs) that we first presented in the September 2016 Access consultation. This change was designed to correct an error inherent in the September 2016 methodology.
We would like to express our appreciation to all our customers for taking the time to share their views with us, informally and formally.
Please find attached a copy of our decision document which summarises customers' responses to the two questions posed by us and outlines our decision on how we intend to proceed.


Unlocking value from Advertising Mail
For over a year we have been working with the key trade bodies and the mailing industry to develop a Joint Industry Committee (JIC) for mail. The DMA explains the benefits it believes a JIC will offer its members (see
here
). We too believe it will offer advertisers and the mail industry great value and are delighted to report on how we can make this happen. Please read our letter (
here
) for further details on the changes we need to make to unlock the benefits JIC can provide. Our change notices can be found on the contracts page (
here
) and the User Guide page (
here
).
Three Islands consultation
We are proposing changes for the treatment of Access services destined to the Isle of Man, Jersey and Guernsey. We are seeking your views on our proposal, including any alternatives by 5 August 2017.
Read the consultation document here.
Mailmark News
We are reducing our charges for Missorted Mailmark Letter items and making changes to our remedial process and surcharges for dealing with Mailmark unmanifested items.
Please read our letter explaining the reasons for the changes and a copy of the formal change notices setting out the timing of the changes, which are as follows:
Annex B - Change Notice 029 on decreasing the Mailmark Letter missort change to come into effect 4 September 2017
Annex C - Change Notice 030 on Mailmark schedule changes to come into effect 1 January 2018; and
Annex D - User Guide Amendment 041 on unmanifested remedies to come into effect 1 January 2018.
Mailmark Poly large letter test
We want to support the mailing industry and promote the migration to Mailmark services to enable more customers to benefit from the reduced prices available. We have agreed a test criteria that will allow Mail Producers to test the production of Mailmark poly wrap Large Letters. Mail producers will be able to apply to participate in the test for qualifying postings that are presented up to the
28 October 2017
(
deadline extended Aug 15
)
Please see the attached document
here
Setting up Mailmark participants and SCIDs correctly
Please find attached (here) an explanatory note on why setting up SCIDs correctly is important and details of the changes we have made to the SCID set-up process to make this easier for everyone to achieve.