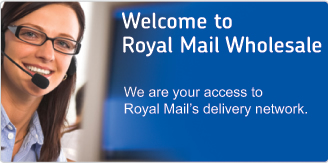 Latest News
Access Letter Contract price changes 2018
We have published the new prices for the Access Letters Contract coming into effect from 2 January 2018.
You can find all of the new prices here.
More information about the price changes
We considered carefully the changes to non-compliance charges and amongst the changes, we are pleased to confirm the withdrawal of five and reductions to eight.
Injunction granted - there is no planned industrial action
Injunction granted - there is no planned industrial action.

Royal Mail will now make contact with the Communication Workers Union (CWU) as a matter of urgency to begin the process of external mediation. On commencement of the dispute resolution procedures, we expect the process to take close to Christmas to be completed, and may be longer. We are committed to resolving this dispute.
During this process it's business as usual.
For more information go to royalmail.com/latest-news
Three Islands consultation feedback
Following your feedback to our consultation on the Future Treatment of Mail to the Channel Islands and Isle of Man
(23rd June 2017), we have decided to take a step back and spend more time to fully reflect on how we move forward.
For clarity, we will not be implementing the changes on which we consulted in March 2018.
In terms of next steps, no future changes will be made without at least 190 days' notice in line with our contractual obligations.
Urban Density methodology - change notices
On 5 September 2017 we published a decision document on making a change to the way we measure Urban Density under National Price Plan One (SSCs). The change applies to the Access Letters Contract and the Wholesale Parcels Contract and comes into effect from the start of the next financial year, 26 March 2018. Change notices can be found here (for letters) and here (for parcels)
Unlocking value from Advertising Mail
For over a year we have been working with the key trade bodies and the mailing industry to develop a Joint Industry Committee (JIC) for mail. The DMA explains the benefits it believes a JIC will offer its members (see
here
). We too believe it will offer advertisers and the mail industry great value and are delighted to report on how we can make this happen. Please read our letter (
here
) for further details on the changes we need to make to unlock the benefits JIC can provide. Our change notices can be found on the contracts page (
here
) and the User Guide page (
here
).
Mailmark News
We are reducing our charges for Missorted Mailmark Letter items and making changes to our remedial process and surcharges for dealing with Mailmark unmanifested items.
Please read our letter explaining the reasons for the changes and a copy of the formal change notices setting out the timing of the changes, which are as follows:
Annex B - Change Notice 029 on decreasing the Mailmark Letter missort change to come into effect 4 September 2017
Annex C - Change Notice 030 on Mailmark schedule changes to come into effect 1 January 2018; and
Annex D - User Guide Amendment 041 on unmanifested remedies to come into effect 1 January 2018.
Mailmark Poly large letter test
We want to support the mailing industry and promote the migration to Mailmark services to enable more customers to benefit from the reduced prices available. We have agreed a test criteria that will allow Mail Producers to test the production of Mailmark poly wrap Large Letters. Mail producers will be able to apply to participate in the test for qualifying postings that are presented up to the
28 October 2017
(
deadline extended Aug 15
)
Please see the attached document
here
Setting up Mailmark participants and SCIDs correctly
Please find attached (here) an explanatory note on why setting up SCIDs correctly is important and details of the changes we have made to the SCID set-up process to make this easier for everyone to achieve.