Join JICMAIL's webinar on 15 July
17-06-2019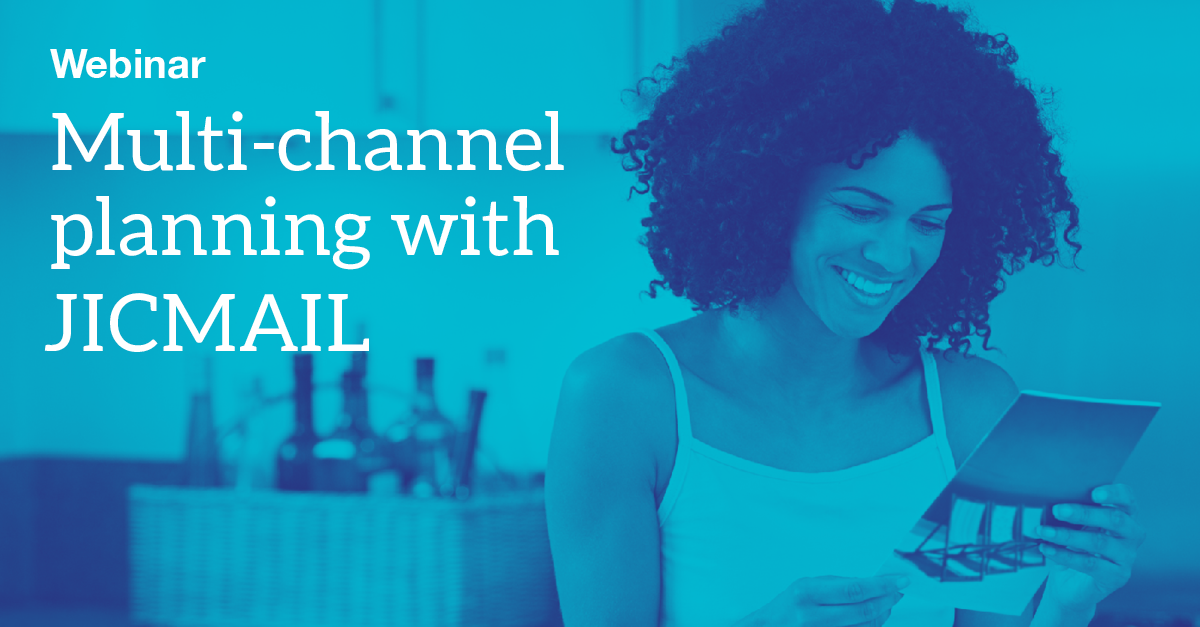 JICMAIL has now been integrated with a number of multi-channel planning systems including TGI, IPA TouchPoints and Yougov.

Join JICMAIL's webinar at 2.00pm on 15 July 2019 to hear Ian Gibbs, Director of Data Leadership and Learning, talk you through the fascinating insights we now have on the role of direct mail and door drops when viewed through the prism of multi-channel campaign planning.
To sign up for the webinar click here.