Discover the Circular Advantage of Mail
26-04-2023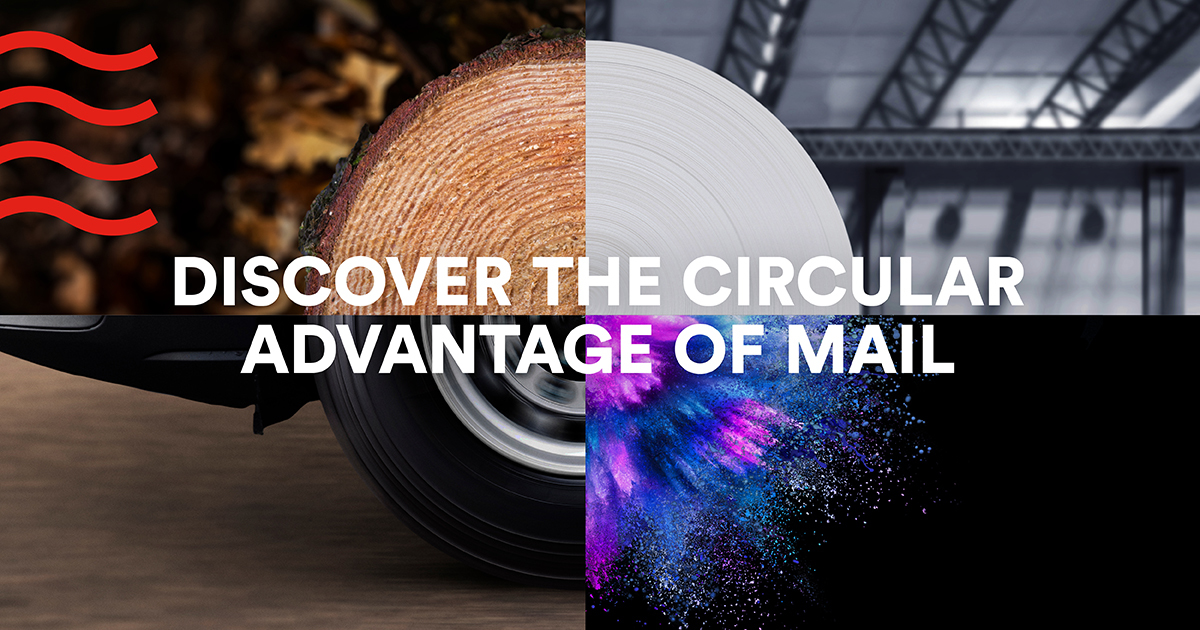 We know mail is effective at driving a 95% engagement rate*, but how does it measure up environmentally?
New research commissioned by Marketreach has produced a full carbon Life Cycle Assessment (LCA) of Mail. It provides for the first time an in-depth look at the environmental impact and carbon emissions for each stage in the life of mail - from forest source to end-of-life, through the processing, design, production, delivery and recycling stages.
By assessing the impact of mail across its entire life cycle, the research reveals how the right decisions at the right time can make mail a more sustainable communication channel.
Learn more by watching 'The Circular Journey' and discover tools and tips to improve the sustainability of the mail you send at marketreach.co.uk/mail-sustainability.
*JICMAIL