ACCESS NOTICE: Royal Mail January to March 2020 Incentive
30-10-2019
On 2 January 2020 we are planning to launch an exciting new incentive to assist brands with their direct marketing activities during the post-Christmas period through to Valentine's Day, Mother's Day, and approaching into the Easter break. It will also be a great opportunity for brands to directly re-engage with customers and prospects after the General Election.
Under this incentive, during the period running from 2 January to 28 March 2020 you can send incremental Advertising Mail, Responsible Mail and Partially Addressed Mail volume for as little as 12 pence per item.
When does the incentive launch?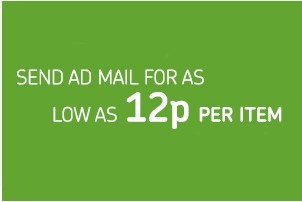 Under clause 3.1 of the Voucher Redemption and Reimbursement Agreement we are permitted to launch an incentive on reasonable notice, unless we receive a reasonable objection from an Access contract holder within 5 working days of our notice, in which case we must then provide 70 days' notice.
We are keen for customers to maximise benefit from this fixed term incentive, so please accept this as reasonable notice of our intention to launch the incentive on 2 January 2020 running until 28 March 2020.
If we do not receive any reasonable objection by 5pm on 6 November 2019, the incentive will launch on 2 January 2020 and you may submit an application form from 25 November 2019. If we do receive a reasonable objection then the incentive will launch on 9 January 2020. We will of course confirm which date the incentive is due to commence on.
To find out more about the incentive, the terms and conditions and how to apply, visit our
January to March Incentive page
, or speak to your Account Director.